Atheneum
Kanban was introduced to analyze, create detailed product specifications, and develop a custom CRM solution. The multi-year project schedule was met on time and budget. Together we have built a system that is now a cornerstone of the company's global success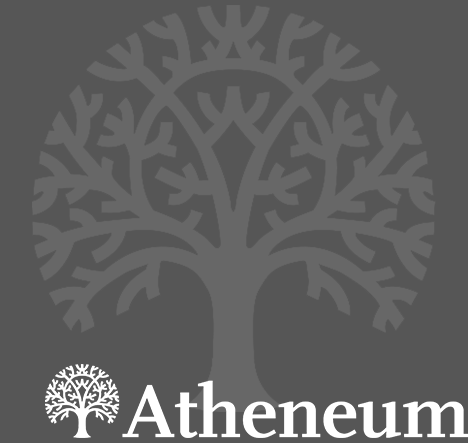 Services provided
April 2013 - now
Product Management
Analysing and brainstorming business needs with stakeholders to convert them into meaningful and executable workflows backed with functional specifications, verified with the dev team
Custom software development
Software architecture, database design, implementation, integration with 3rd party systems, upgrades, maintenance, devops
Project Management
Making sure things come to life, meeting the expectations and timelines while the development team is optimally loaded, focused and motivated, and requirements timely clarified
Tech Stack










The Client
Atheneum Partners GmbH is one of the world's leading expert networks with a team of 350+ researchers working in 10 offices around the globe, helping their clients, mostly leading consulting firms, make better business decisions. They will connect you with leading experts in any niche and geography in no time so you can get the most specific industry insights.

How did we meet?
KNB_ has been approached by Atheneum in their early days when they needed a team to quickly take over the ongoing maintenance and development of their custom CRM / project management solution. We just lost a significant lead and were available to step in right away.
Evolution
Atheneum grew rapidly and it only took a year before the software, which initially evolved from a simple Drupal implementation, started meeting the limitations and technology could no longer follow up with the increasing complexity of incoming business requirements. 
Proven a reliable partner, we have been invited to participate in planning a new Atheneum Platform that will support and integrate all internal business processes and provide the interface for external partners, clients and experts, making a unique knowledge marketplace, with the capacity to scale and pivot as the business grows and evolves.  
Together with Atheneum's product team, we worked around the clock for 3 months to generate 600+ pages of functional specifications accompanied by detailed wireframes and of course, the corresponding tech solutions. 
The Atheneum Platform
Designing and developing a completely new Atheneum Platform, that contained several frontend applications sharing the same backend is probably our most extraordinary delivery, especially considering the enormous scope executed in 7 months and delivered to production on the exact date requested by the client.
From day one, the Atheneum Platform provided the working interfaces for all departments; the research teams, expert relations management, business development, and finance, all of it deeply integrated. 
On top of that, it provided the interface for external partners, clients, and experts in the network to interact through the process, automating the workflows and boosting productivity for everyone involved.
Multiple external solutions have been integrated via APIs, such as MS Outlook Calendar, Zoom, Google Timezones, Google Places, etc.
One noteworthy aspect of this project is data migration. Every single bit of data was moved from 900+ Drupal tables used by the previous system to 200+ tables structure designed for the new one. Not only that data relations were not 1 on 1 but the requirements kept evolving and adjusting during the development and many of those changes required existing data consideration and tweaks to migration scripts on the go. Repeated migration tests and meticulous data checks brought to our attention hundreds of edge cases that no one would think of in advance. Numerous scripts had to be ran consequently in order to address those. Sometimes we had to adjust the database or migration script. It was a lot of fun and mindbending at some points 🙂
Delivered to production in early January 2016, it continued evolving to this day through continuous and iterative improvements based on frequent feedback sessions with users and close collaboration with management. With zero (unplanned) downtime 🙂
The business has expanded from 4 offices worldwide to 10 in the meantime, now including Berlin, London, New York, San Francisco, Tokyo, Shanghai, Lahore, Santiago de Chile. Since late 2019 Atheneum has taken over the tech lead and created its own tech team. Yet, some of our developers are still involved in the project.

Results
KNB_ has supported Atheneum since its startup days through amazing growth and becoming a globally recognized company. They were always able to focus on business knowing that software and data were in good hands.
Nowadays, Atheneum is playing a big league and has recently received another round of $150M funding, as reported by TechCrunch.